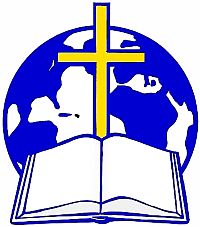 Go therefore and make disciples of all the nations, baptizing them in the name of the Father and of the Son and of the Holy Spirit, teaching them to observe all things that I have commanded you…Matt.28:18,19
Messiah has an active Outreach Committee, which makes use of many volunteers to spread the Good News of the crucified and risen Lord Jesus Christ in our community.
The Outreach Committee develops programs that are effective in sharing the Gospel and allow members to use their own time and talents to carry out the Lord's desire for them to preach the Gospel to all nations.   They have the mission to spread the Gospel out into our community and beyond.
Our Annual God's Kids Bible Camp provides a free camp experience for area children who otherwise may have little opportunity to learn about God's Word. Information and registration for the upcoming camp can be found HERE.
Our church body, the CLC, supports the work of many sister churches in many African countries, India, Nepal, and Myanmar. You may visit the CLC's missions website HERE.
Ongoing Efforts:
Vacation Bible School (summer and Christmas time)
Vacation Bible School yard signs
Silent Sunday School
Summer parades
Booths at local events
Seminars
Evangelism workshops
Bumper stickers for the church and school
Local billboards
"Little Church Libraries" around town
God's Kids Bible Camp
Pre-kindergarten and kindergarten round-up
Blessing bags for the homeless
Flyer and poster distribution for upcoming events
Print and social media ads
New Efforts:
Christmas parade
Online service banner for web sites
Social media videos
Messiah church branded apparel
Lemonade/hot cocoa stands
Podcasts
1-day neighborhood Vacation Bible School
Messiah Day School open house
Bulk mailings
2022 Outreach Event Calendar
March 4 – Kindergarten round-up
March 13 – Christian Education Seminar
March 27 – Immanuel Lutheran College Tour Choir concert
April 24 – Messiah School open house
July 16-19 – Gods Kids Bible Camp
Vacation Bible School schedule:
June 27-July 1 – Messiah full week VBS, 1st Session
July 16 – Boyd shelter 1-day VBS
July 23 – Pinehurst shelter 1-day VBS
July 30 – Mitscher shelter 1-day VBS
August 8-12 –  Messiah full week VBS, 2nd Session
December 10 – Messiah 1-day "Christmas VBS"
Parades:
May 30 – Memorial Day parade
Early June – Doll & Pet parade
December 3 – Chippewa Falls parade
December (tbd) Eau Claire parade
Messiah Fair Booth Outreach:
April 22-24 and September 16-18 – Here We Grow Again
July 2-17 – Northern Wisconsin State Fair
The Messiah Outreach Committee can be reached at outreach@ecmessiah.org.