Our Staff
Messiah Church and School has called and supports 10 servants of the Word to carry out the Gospel ministry, as well as a church and school secretary.
Church
Our church is served by three full-time pastors, Paul Tiefel, Caleb Schaller, and Bruce Naumann.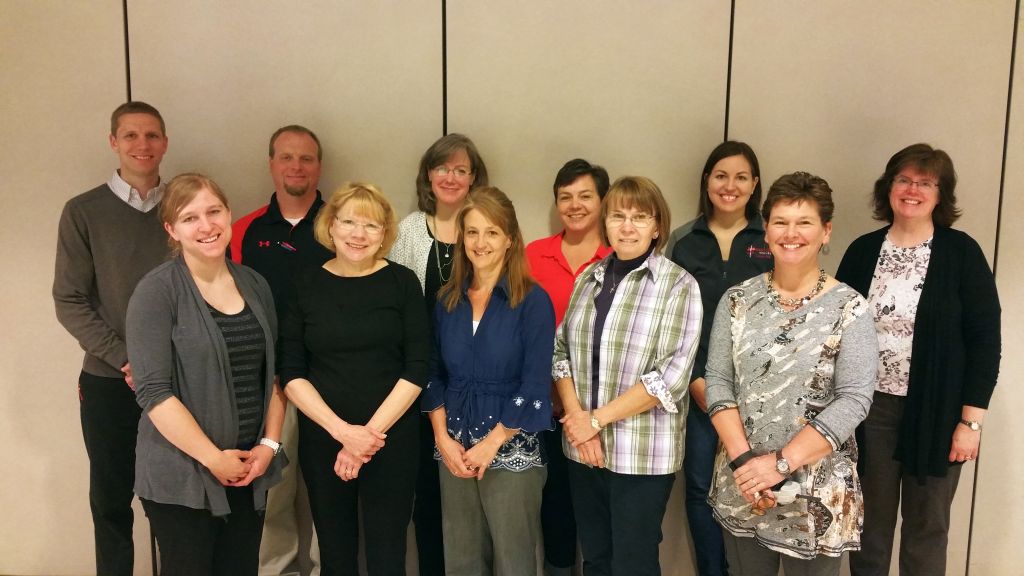 School
Our school has 5 full-time and 4 part-time called teachers.
Front: Mrs. Naomi Oster (2-3) Mrs. Eileen Tiefel (K) Mrs. Lori Wirth (6-8) Mrs. Barb Gurgel (3-4) Mrs. Kâren Franson (Secretary)
Back: Mr. Paul Tiefel (5-6) Mr. Seth Schaller (Principal and 7-8) Mrs. Carrie Reim (1-2) Mrs. Kathy Oster (Pre-K) Mrs. Heather Thompson (Music) Mrs. Laurie Lau (Music)